About Dr Khaznadar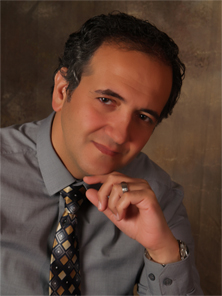 Doctor Samer Khaznadar is an exceptionally qualified board certified pediatrician who enjoys working with and seeing children. He has more than twenty years of experience in the field of pediatrics and has been serving South Orlando and Kissimmee communities for ten years.
He started his career in the field of pediatrics in Missouri 1991, and in 1994 he finished his training at one of the best children's hospitals in the region, Cardinal Glennon Children Hospital located in Saint Louis.He worked at a neonatal ICU and an emergency room in Detroit for two years before he moved to West Virginia where he opened a private practice between 1995 and 2002.
In 2002 Doctor Samer Khaznadar moved to Orlando to be close to his family and joined Doctor Merchant Pediatrics and Osceola Regional Medical Center. He worked with Doctor Merchant for ten years until 2012 when he decided to move on and open his own practice. Doctor Samer Khaznadar became the elected Chairman of the Department of Pediatrics at Osceola Regional Medical Center from 2008-2009 and again from 2012-2013.
Doctor K loves children and feels that taking care of them and putting smiles on their little faces is the most important and joyful job of all.